In fall 2016, the design team of Howeler + Yoon was selected and hired as the University of Virginia slavery memorial design consultant. They have been working to get community feedback about the proposed memorial (what might it look like? Where might it sit on Grounds? and so on…) from the wider community–students, faculty, staff, and our neighbors in Charlottesville and Albemarle county (and likely also other surrounding counties where many with UVA connections live today). The resulting design, we think, beautifully captures the tenor of those community conversations, honors the lives, labor, and resistance of the 4-5,000 enslaved people who lived and worked at UVA at some point between 1817 and 1865.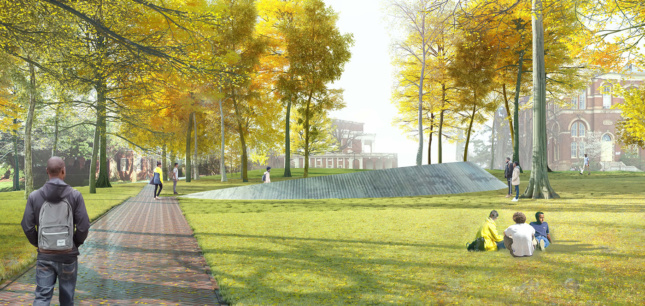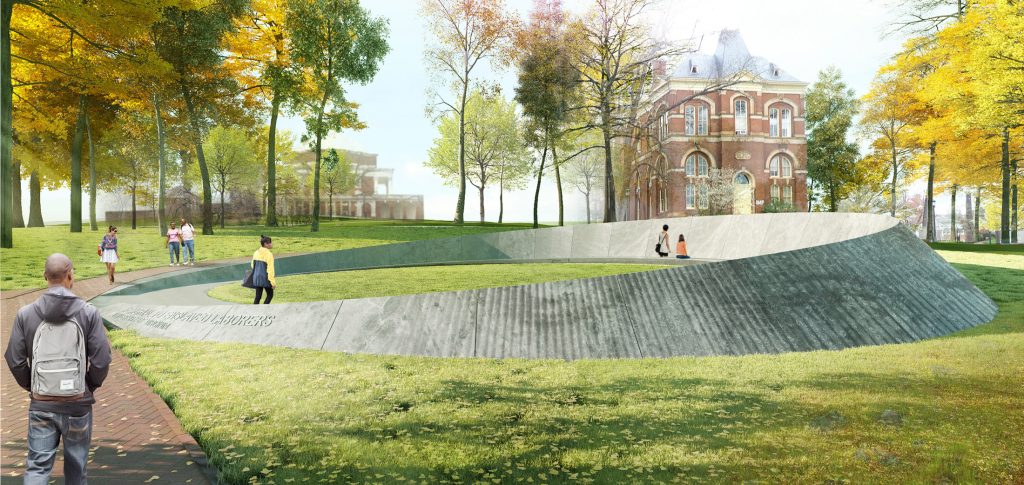 Now, in 2018, the UVA Board of Visitors has already approved the design, we are moving ahead with fundraising, and hope to complete memorial by spring 2019. Stay tuned, and please consider donating to this worthy project.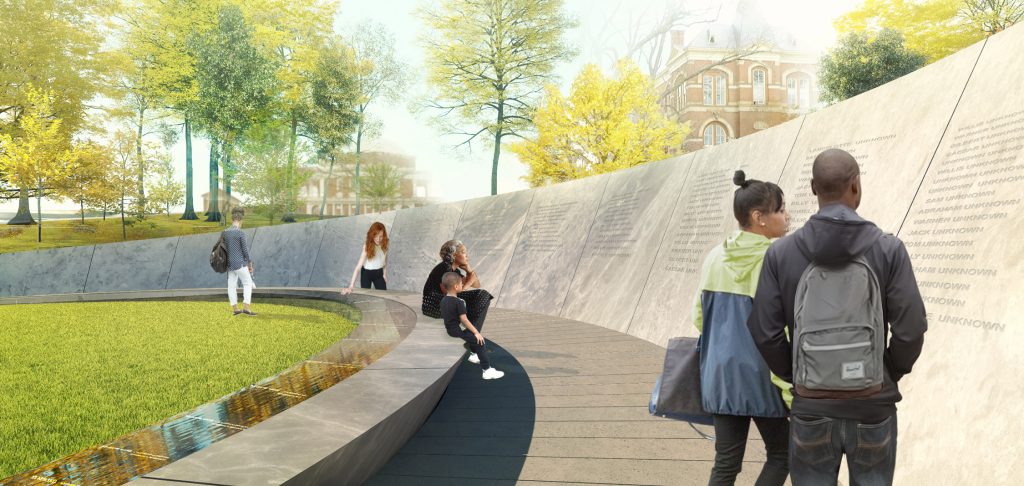 To learn more about the memorial design process, please visit this Memorial to Enslaved Laborers website.
See also the Jeffersonian Grounds Initiative's page on the memorial: "Understand the past. Shape the  Future.
The Memorial to Enslaved Laborers at the University of Virginia began with a student-led effort in 2010 and is a shining example of student self-governance. The memorial will acknowledge and honor the estimated 5,000 individuals who built and maintained the University—clearing land, molding and firing bricks, transporting quarried stone, fetching water, stacking wood, scrubbing fireplaces and windows, and completing daily chores for UVA students and professors.
For more than four decades, the entire University was a site of enslavement. Now, we're confronting our past, uncovering new knowledge, and using that knowledge to teach, heal, and shape the future."