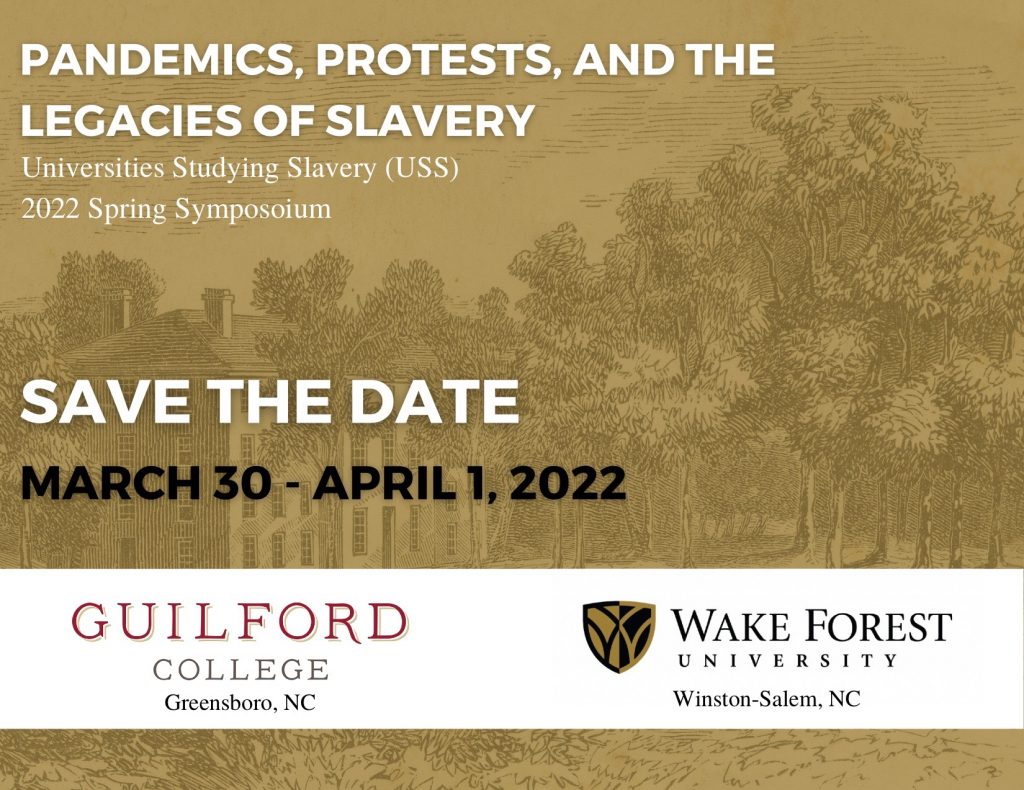 Save the date! Plan to join host institutions Guilford College and Wake Forest University for the Spring 2022 Universities Studying Slavery (USS) Symposium in Greensboro and Winston-Salem, North Carolina. Day one will be held in Greensboro and Day two will be in Winston-Salem. The conference will feature tours of historic sites in the region, including the Old Salem's Hidden Town Project, Salem College and Academy,  the International Civil Rights Museum, and the Black is Beautiful exhibit at Reynolda House. The hosts anticipate that this will be primarily an in-person meeting with some hybrid and virtual events, however, they will be assessing the COVID situation and make changes accordingly. Please continue to check the event website for updates and information.
Anticipated themes include:
In what ways are local communities partnering with public and historic sites?
New methods for teaching hard histories
Universities engaging communities around slavery
The legacy of slavery and the politics of philanthropy
Guilford College and Wake Forest University look forward to welcoming you to the Triad!